Jenny House / Chia Seed Volume Shampoo
Jenny House "Miracle Volume Shampoo" is a base shampoo that celebrities use before styling, and various natural ingredients (50+) get involved in forming the 2nd volume and create elegant volume and velvety hair.
An active ingredient, Chia seed, gives volume to the hair as it increases the moisture content of hair by getting mixed with water and absorbing 10~20 times of water instantly. A product for easy styling as it adds volume to the hair while you dry hair with hair dryer and brush hair with fingers. It provides moisture and nutrition to create elastic and full 3D volume.
Now we are open to B-2-B partnership conversation. You inquiry is appreciated.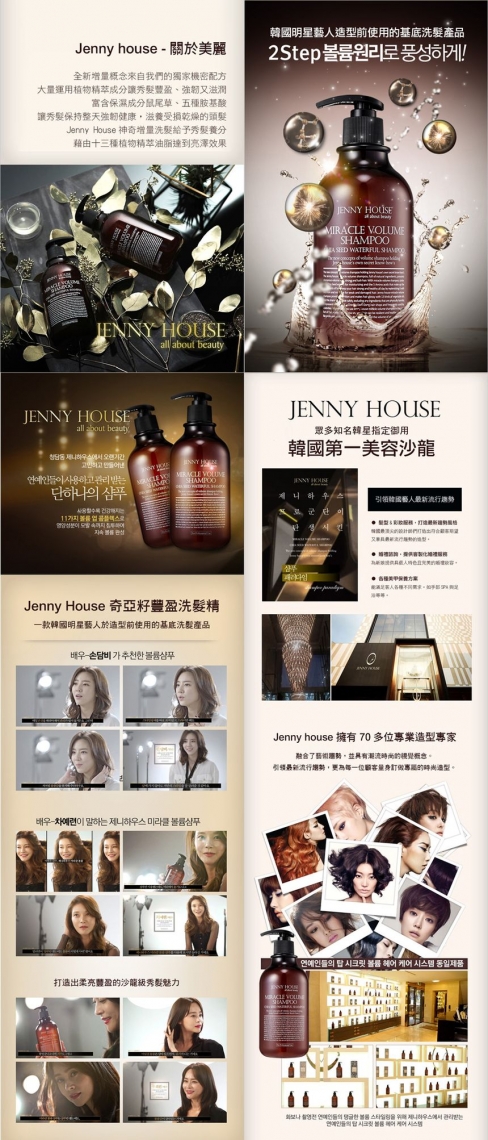 Mitsubo is the exclusive agent for the product. All rights are reserved and Mitsubo takes legal action for any improper infringement.